Hey guys! Learn what the mysterious and all powerful team S.E.A is, check out what's happening in Thailand, see unholy's take on.... and check out kdevries from the Netherlands.
Team S.E.A Is Growing
There's a new member in team S.E.A - Singapore! Led by Guardian4ngel, the local community has stepped up it's game and became self managed and effective, and now a member of the South Asian power that is team S.E.A.
What is team S.E.A you ask? It consists of Indonesia, Malaysia, the Philippines and now Singapore. The team was created due to the great cooperation between the large communities in South East Asia (S.E.A, get it?). Seeing that working together was beneficial for all, the team was created, pushing forward new projects, meeting up and sharing info.
In the last couple of months editors from team S.E.A have been working together in Thailand, helping the new community there map the country and build itself. The improvement in the map is already evident, and we anticipate great things for our Thai friends.
Unholy's Bi-weekly Meme
About that issue with map problems? Well it's interfering with unholy's beauty sleep.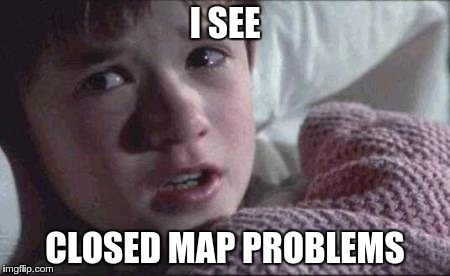 Wazer Spotlight: kdevries, Netherlands and global champ
What do you do when not editing maps?
Coding and mapping!
I am a teacher at a vocational school for students between the ages of 16 and 20. I teach programming languages like C# and I also try to teach them how to handle databases. A lot of my students get their driving licenses while they're taking my classes, so I try to convince them that Waze is the solution for their navigation needs.
What car do you drive?
At the moment I drive a VW Passat 1.9 TDI Combi from 2007. I have to share it with my wife and two sons. My daughter will get her driver's license soon. So there will be even more arguments over who can/may drive the car. I drive around 30,000 km's a year; so most of the times I win :)
How long have you been a Wazer?
Since October 2011. I was looking for a good free navigation app. During my search I stumbled upon Waze. While the map for the Netherlands was not nearly as good as it is now, it took me where I wanted to go.
How did you get hooked on Waze?
I soon discovered that I could improve the map by editing it myself. In the "good old days" there was a lot to edit in the region where I drive. So I started to add roads and connecting them. I made my beginners mistakes: e.g. I made sure that my neighbourhood was not reachable anymore. Because there were no daily map updates like today, it took a month before the situation was resolved. I wanted advice on a difficult editing problem and so I became active in the forums. I was surprised by the willingness of the other wazers to help.
What's your favorite part about the community?
That you get to know a lot of people from all over your country and all over the world. I like our Waze meetings where I can meet my fellow wazers in real life.
...And the worst part.
That map editing is so addictive that there were periods I spent all my spare time on Waze and got complaints from my wife and children.
What's the funniest Waze story that happened to you?
A month ago I drove with a colleague to a meeting. His car had a "sophisticated" built in navigation app. I turned Waze on, as I always do. Because of heavy traffic Waze advised a re-route. His system didn't. I told him he'd better take the Waze route. He didn't want to listen: "A free app could never be better than the system of my car". So we arrived an hour late. With the waze route we would have been on time.
What's your best Waze tip for newcomers?
Always drive with the Waze App on. It is the easiest way to contribute to the Waze community. And for Wazers who want to edit the map, I advise to read and reread the Wiki and use the forum if you encounter any problem.
What do you listen to when driving your car (aside from the Waze app messages, of course)?
In the morning when I drive to work, I prefer a news station on the radio. In the evening on my way home I listen to music; mostly classical music. My favorite composer is Bach. I listen a lot to his cantatas.
I also like rock music from the fifties, sixties and seventies.
That's it for now!
The next post is going to be completely different...
stay tuned!