Hey guys,
This week we have a special post about the massive MEGA MapRaid (now known as an MMR), with tons of images and other great stuff. Of course, that's not all...Unholy pays homage to the brave beta testers, and Shira - the community manager for UK, France, and more - tells all.
Mega MapRaid - the Amazing Truth
It all began with Orbitc. He reached out to Unholy with a simple wish: To have a global event where editors from all over the world can edit together, mentor one another, gain experience, and have a great time.
And so, after coordinating with Unholy - it became a reality. Against all odds, 603 (!) editors from all over the globe stormed the US. They went to work in Louisiana, Baltimore, Washington D.C and the Bay Area. New Jersey was added along the way, and fun ensued.
The results were amazing! A huge increase in map quality, a massive amounts of places handled and map problems solved. The direct result: a big improvement for Wazers throughout the U.S.
Thanks to Orbit's leadership and tireless work before and during the MMR (the guy never sleeps...), along with Champs, mentors, and map editors worldwide - the MMR achieved more than just a better map - It connected people across the globe and gave them a chance to participate in a major editing event.
Thank you all for making it happen! It goes to show that the Waze community is unstoppable! GO TEAM GO!
Here's the hall of fame of the entire MMR. For specific results in every state/region, take a look
here
.
And for a better idea of what it did to the map, check out these before and after heat maps in Louisiana. Red color means these segments were not edited for over two years. Green means edited in the last month.
Before
:
After:
Unholy's Bi-weekly meme
Unholy salutes the brave heroes behind the scenes, those who carry the burden for us all: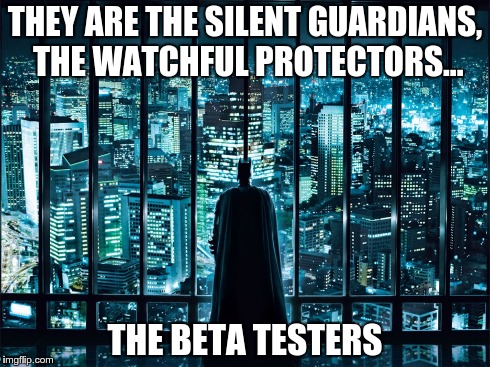 Waze HQ Spotlight: Shirapashu!
A dedicated mother and shopper, always smiling, and of course there's
this
.
And here's Shira's favorite:
That's it for now!
Let us know what you think...
and
stay tuned!